Library
Christian Lending Library
Salem First Christian Church has a rich lending library for members and their families. We also have a Book-of-the-Month Club to trigger reading something you may not have selected on your own. Check back often for updates and information to join our reading club.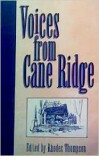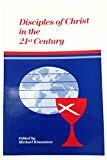 One of the purposes of a library is to preserve the history of a community or a culture and understanding our past as it affects our present and then how we use that information to guide us into the future. Your FCC library has an extensive collection of books revealing the past of the Christian Church – Disciples of Christ, from its earliest beginnings revealed in "Voices from Cane Ridge" by Rhodes Thompson, to "Disciples of Christ in the 21st Century" by Michael Kinnamon. Histories of women in the church, the church in Oregon, biographies of founders of the church and many other historical subjects are displayed on the shelves of your FCC library for your convenience.
Click here to access the Library Database.